Camping du Lac France Pyrenees
Prices & Booking touring pitches
PRICES : 2023
per night ( 1pm to 12
HIGH SEASON
BOOKING / CLICK HERE
BOOKING / CLICK HERE
BOOKING / CLICK HERE
BOOKING / CLICK HERE
BOOKING / CLICK HERE
01/06 - 30/06
30/06 - 07/07
07/07 - 13/07
21/08-31/08
13/07 - 23/07
23/07- 21/08
Over all charge 2 persons + 1 tent or caravan + 1 car)
17 €
23.50 €

27 €
35 €
36.40 €
2 persons + 1 motorhome
17 €
23 €
26 €
35 €
36.40 €
Additional person (from 7 years)
5.90 €
6 €
6.10 €
6.90 €
7.10 €
Child between 1 and 6 years included
4.20 €
4.90 €
5.20 €
6.00€
6.90 €
2 pers+ 1 pitch + 3A
2 pers+ 1 pitch + 5A
2 pers+1 pitch +10A
5 amps free
10 amps 1.50 € / day
26.50 €
28.10 €
29.10 €


30 €
31.60 €
32.60 €

38 €
39.60 €
40.60 €
40.20 €
41 €
42 €
Renting a fridge 48 l.
Guarantee : 50€
5.50 €
5.50 €
5.50 €
5.50 €
5.50 €
Additional car
2.50 €
2.50 €
2.50 €
2.50 €
2.50 €
Dog
3.00 €
3.00 €
3.00 €
3.00 €
3.20 €
Taxes : 0.55 € / person (+ 18 years old)  per day.
Over all charge 2 persons + 1 pitch (Pitch = 1 tent or caravan + 1 car).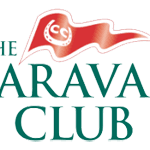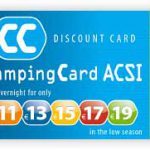 Very easy with a caravan or camper. Just follow this way :
FROM LOURDES : FOLLOW ARGELES GAZOST TO BE ON A VIADUC
GO STRAIGHT ON TO A ROUDABOUT. HERE ON THE RIGHT FOLLOW  " ARGELES- CAUTERETS"
FOLLOW TO THE OTHER ROUNDABOUT. HERE ON YOUR LINKS DIRECTION "PIEREFITTE-CAUTERETS"
ALWAYS STRAIGHT ON (pass a little round about)
NOW ANOTHER ROUND ABOUT : FOLLOW DIRECTION ARCIZANS AVANT THEN FOLLOW ARCIZANS AVANT BUT VIA SAINT SAVIN IT IS SIGNED POSTED. WELCOME !